The Jackson Hole Farmers Market on Town Square began in the summer of 2000.
It was envisioned and founded by a local business owner, Jim Darwiche, as a way to gather the community together around the heart of town, the iconic Jackson Hole Town Square. One of the components was to host a market that would provide entertainment, spotlight a local chef/ restaurant and provide donations to a local non-profit each week.
Since its inception the market has contributed over $200,000 to local non-profits, generated several hundred thousand in sales revenues for over 40 vendors primarily from Jackson, the rural communities south of Jackson in WY and in Teton Valley, ID
Additionally it has become a very popular draw for visitors who enjoy mingling with authentic Jacksonites while listening to great music, tasting the samples from the Chef of the Week, learning about the Non-Profit of the Week while sipping a courtesy cup of coffee and nibbling on an irresistible breakfast treat from one of the vendors. The combination of vendors, musicians, local chefs, local non-profits and local business sponsors give this Farmers Market its unique Jackson Hole vibe.
The community has embraced the market and helped it grow each year. We are now in our 15th season and we look forward to another wonderful year!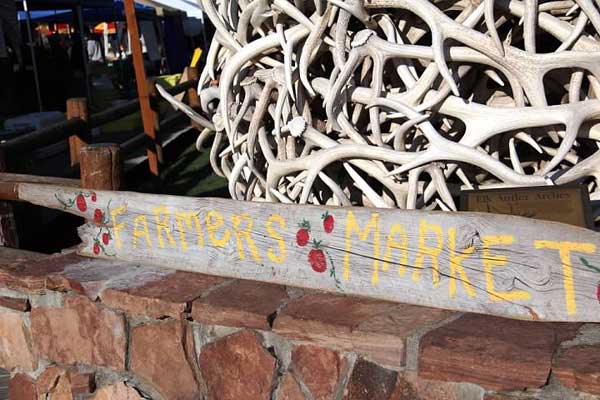 What sets our market apart is the Vendor contributions to local not profits. Each Vendor contributes 10% of their gross sales to the non-profit of the week. The Farmers Market Board of Directors pick up and record these donations from each vendor at the end of the weekly market.
The market is fortunate to have many business sponsors who help underwrite some of the market costs. Several businesses are recurring sponsors. Information on market sponsors can be found on this website under the Community link. The Farmers Market Board also sells reusable canvas bags to help offset some of our costs. The always popular Jackson Hole Farmers Market on Town Square canvas bags are available for sale at the market and all the proceeds go right back into the market!